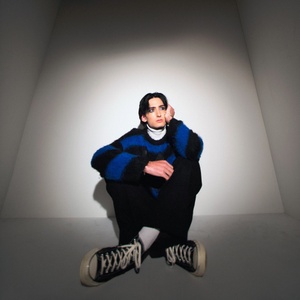 What is your name? 
I'm Dawson Fuss:) 
What is your genre of music? 
Indie pop
Give us a little bio about you. 
I've been singing for as long as I can remember, but I started writing music in middle school. I kept writing through my freshman and sophomore year of high school and realized I wanted to finally release something, so I started putting together my debut EP edge of adolescence which came out this past November. Music has my whole heart and is the only thing that makes me feel truly fulfilled.
What made you go into music?
I have the most supportive parents I could have asked for, and they noticed how I would hum and sing along to the radio, so they put me in some afterschool music classes. I absolutely loved them and definitely sparked the passion I still have today.
Are you signed? 
I'm rocking with the independent artist status:))
You are set to release your new single 'Nothing Really Changes', tell us more about the single. 
I am so so excited to release Nothing Really Changes after taking a hiatus following the release of my debut EP in the fall. I think of Nothing Really Changes as the chapter following the EP–edge of adolescence was all about the confusion of being a child and living under my parents' roof but wanting to see what's beyond my familiar routine. The new single is about the realization that I had been disillusioned to what being an adult is actually like. I thought everything would be carefree without the control of my parents and the limitations of being a minor, but in reality, the issues I struggled with previously magnified with the weight of having to get through them on my own.
What was the writing and recording process like? 
I wrote and recorded Nothing Really Changes with Jaron Crespi, and it was actually my first collaboration with him. From the first riff he played on the guitar, I knew we were going to be a great fit. Typically songs take about two or three months to polish because I always want to make micro adjustments on everything, but after writing the song, everything felt so perfect, I didn't have the need to nitpick, and we actually had the master about two weeks after the day we wrote it, which is crazy for me:) I had so much fun writing and recording this song and I really can't wait for people to hear it!!
Describe the track in two words. 
Vibey disheartenment
Will we see a Music video for 'Nothing Really Changes', what can we expect from the creative process? 
Yes! I'm so so so excited for this video. I think it's one of my favorites I'm going to release. I'm working with Anastasia Delmark who directed the videos for my songs Free and Hollywood Heartbreak, and I continue to be in awe of how big of a creative genius she is. I don't want to spoil too much, but expect a maximalist aesthetic mixed with a trippy storyline:)
Will we see an EP or Album and if so, can you give us a teaser of what to expect? 
I'm hoping to release my second EP this summer! It will be about 6 songs, exploring themes of responsibility, disappointment, and learning to play a bad hand well.
Do you have any live shows or a tour coming up and if so let us know where we can catch you at? 
I'm currently working on putting together a band to go out and play gigs with. Performing is my favorite part of being an artist, and cannot wait to get out there and play my songs in front of a live crowd. There's nothing quite like the magic of live music:)

What else can we expect in 2022?
Expect a lot of music! As my senior year comes to a close, I'm going to have so much time to spend in the studio to be developing and experimenting with my sound. Hopefully, I'll have the opportunity to put out an album soon.
Will we see any collaborations and if so can you tell us more about them? 
I don't have any collaborations yet, but hopefully soon!
Where do you see yourself now in 5 Years? 
In 5 years, I hope to see myself on the road on a national tour playing my music to my fans, even if it's to an audience of 50 people. Nothing would be more insane to me than to see people singing my lyrics with me:))
What quote or saying do you always stick by? 
I feel like i say "it is what it is" on the daily because at the end of the day, we have so little control on what outcome our actions have, and what curveballs life throws our way, so we gotta roll with the punches and accept the reality.
When you are at a gig, what are 5 things you cannot forget? 
Water, nature valley granola bar, a swaggy pair of shoes, my parents, and my excitement
Do you have social media accounts so your fans can follow you? 
Yes! Check me out on insta and stream my music available on all streaming platforms!